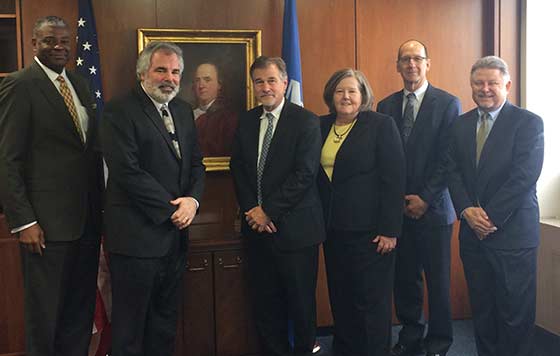 AUSPL Leadership Meets with
USPS Postmaster General Megan Brennan
On March 21, 2017 in Washington, D.C. USPS Postmaster General met with AUSPL Leadership. Ms. Brennan thanked AUSPL and the postal lessors for their participation in a successful public-private partnership which is vitally important to the mission of the USPS. Ms. Brennan asked AUSPL to check in periodically so that she can be informed about issues or concerns of postal lessors. AUSPL is extremely grateful for the opportunity to meet with Ms. Brennan and the other top officials of the USPS and to establish new lines of communication which promise to enhance the relationship between postal lessors and the USPS.
---
Left to Right: Deputy Postmaster General Ronald Stroman, Deputy General Counsel Kevin Calamoneri, AUSPL President Gary Phillips, Postmaster General Megan Brennan, AUSPL Director of Legislative Affairs Morgan Wolaver, and AUSPL Director of Operations Mark Karolczyk.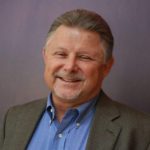 Mark Karolczyk
Director of Operations
Sweeping Changes to Postal Lease Agreements
After completing a lease form revision process which has been ongoing for approximately two years, the United States Postal Service has officially announced its intention to begin using new forms for its postal lease contracts. The new single tenant lease form is available for review here, and the new multi-tenant lease form is available for review here.
1
Read More
The US Postal Service Board of Governors No
Longer Has Any Presidential Appointees
The Postal Reorganization Act of 1970 created the US Postal Service Board of Governors. The Governors on the Board fulfill the constitutional requirement that executive branch entities be run by…
Senate Bill 3452, the "Post Office
Discontinuance Accountability Act of 2016″
On September 28, 2016, Senator Claire McCaskill (D-MO) introduced Senate Bill 3452 ("S. 3452"), titled the "Post Office Discontinuance Accountability Act of 2016." The Bill is co-sponsored by…